The Royals did it, they took the crown. They are the World Champions.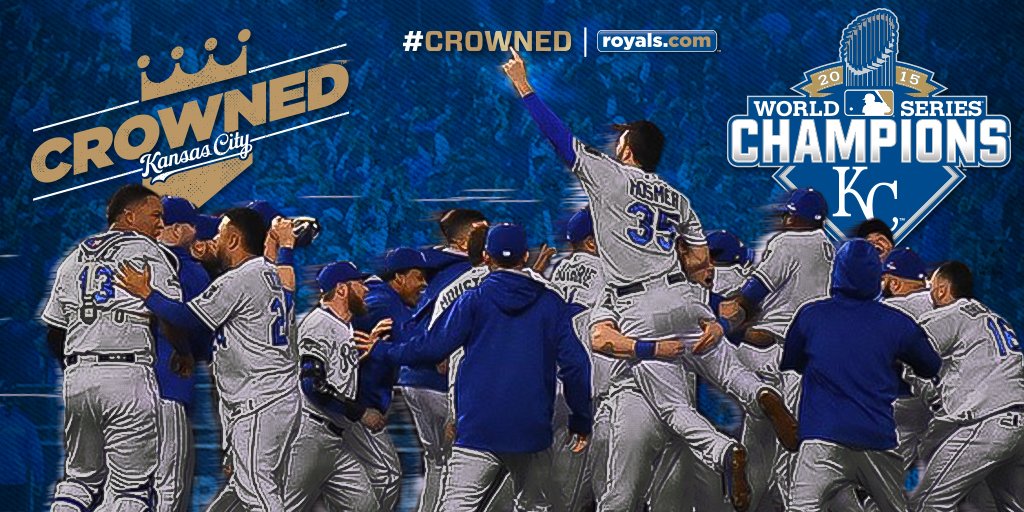 Congrats to Salvador Perez for MVP, I could not think of anyone more deserving.
Royals catcher @SalvadorPerez15 named the #WorldSeries MVP! pic.twitter.com/XgKCE7uM3u

— Obsev Sports (@ObsevSports) November 2, 2015
//platform.twitter.com/widgets.js
I cheered for the Royals and the Mets all season long. I have been a fan of David Wright since be became a Met. I have mixed emotions on this World Series. I am sad for David and the Mets. I thought they were going to win. I knew what the Royals were capable of. This is a team that will never quit and if you give them an inch they will take a mile. This World Series was exciting and heartbreaking. This is also a series of redemption. While the Mets lost they can come back next season. They should be proud of where they ended up and they will only get better. The Royals well this could be the start of a dynasty. Something that will be talked about for years. Baseball is over now. That will do baseball, that will do.